The correct use & care of your Asian chef's knives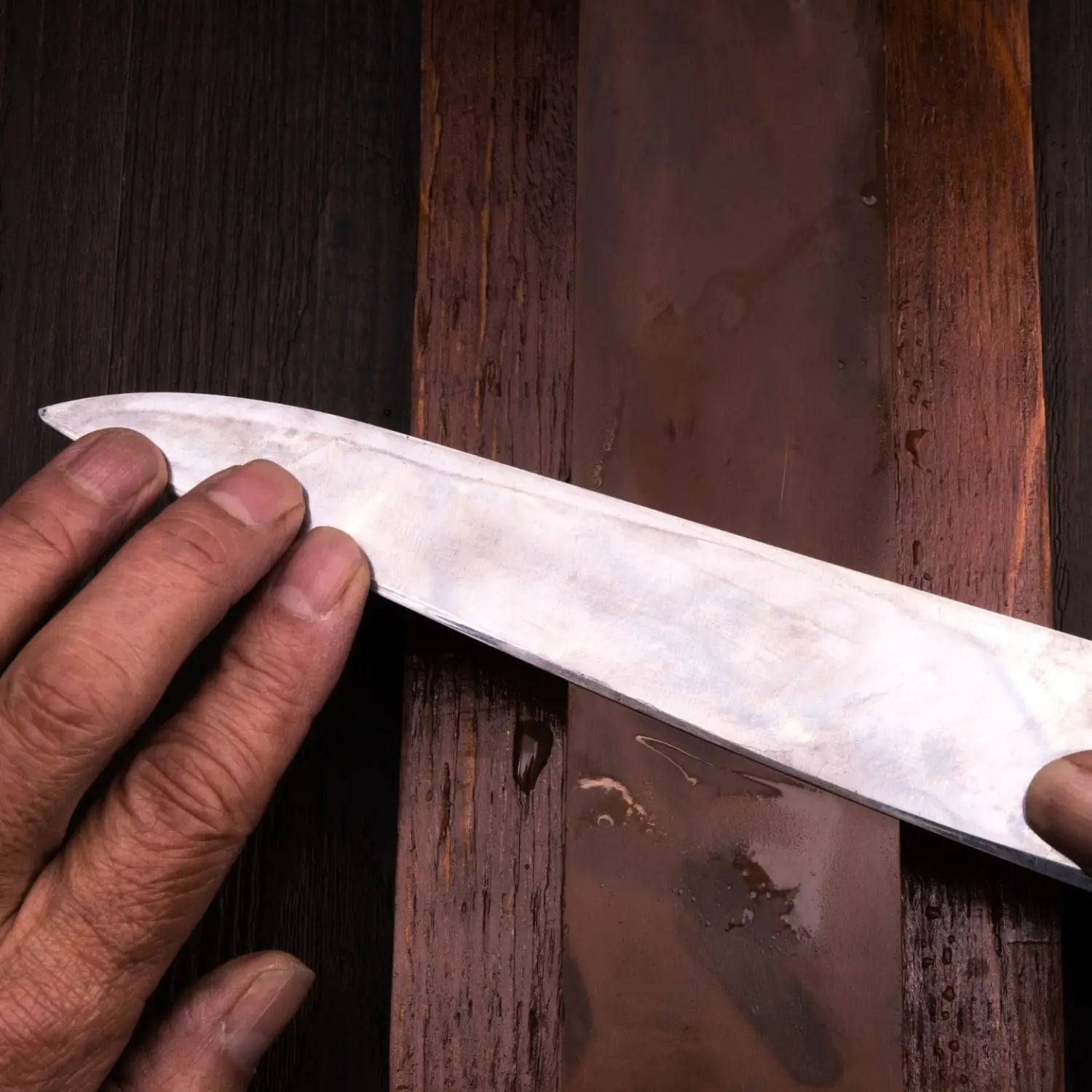 The correct use & care of your Asian chef's knives
Santoku, Kiritsuke and Katsuramuki? These aren't just wonderful-sounding names for handcrafted products like
asian chef knives
and other kitchen utensils, but they also combine one thing: extraordinary cutting pleasure in high-quality Japanese kitchen knives.
In Japan, this craft of knife making has been practiced for over 1,000 years and the forging skills of the masters are considered unique. Here particularly high-quality and noble pieces are created for the German and European market, which, however, also require special attention and care.
The special properties:
what does
asian chef knives
that unique? The secret lies above all in the cut of the blade. Japanese knives have a very acute cutting angle of 15 degrees, while our traditional western knives usually have a 25 degree angle. This is what makes the knives with the euphonious names so beautifully sharp and precise. Anyone who has ever tried it will not want to be without this cutting experience, regardless of whether they are ambitious hobby cooks or professionals at the stove.
The right handling:
What can you do to ensure that your knives remain as wonderfully precise as on day one?
- Use the right one for each food
asian chef knives
. Don't worry, you don't need an additional knife cabinet. A knife block with 4-5 different knives is sufficient. It is important that you use the paring knife for vegetables, your meat knife exclusively for meat and the cleaver for nuts and the like. You can find a good overview of the most common knives from our product line here (insert link)
- Only use the knife to move backwards and forwards when cutting. Your knife is not suitable for swinging right-left movements, as this would quickly dull the blade
- You don't need muscle power - the blade is so sharp and soft at the same time that it glides through the material like butter. If this is no longer possible, the knife may have become somewhat blunt and the blade should be sharpened
- Make sure that you generally use wooden or plastic cutting boards. Glass boards, for example, are stylish and easy to clean, but are pure poison for the sharp blade of your Prusseit knife.
Feel like a top chef - with our high-quality chef's knife sets (insert link)
The right cleaning:
The be-all and end-all of cleaning: wash
asian chef knives
always immediately after you have used it. Use warm water and a soft sponge or cloth and just a dab of dish soap. After washing, dry this
asian chef knives
well and let the handle air dry for a few minutes. An absolute no-go is putting the knife in the dishwasher. Aggressive cleaning agents and high temperatures would damage the steel and the knife would then be almost useless.
Safe storage:
Cooked delicious food, cleaned up the kitchen and then? Your knives should be kept dry and above all safe. And to be honest, who doesn't know this: a drawer with kitchen utensils opened and rummaged around in it and bang - cut fingers and blood everywhere. If you keep your knives in a drawer, be sure to use a knife guard. To protect the knife and of course to protect you and your family... Alternatively, you can also attach a knife magnet over the stove or a nice knife block for
asian chef knives
to use.
As you can see - with the right care you will enjoy your Asian Prusseiton knives for a long time. Have fun cutting, cooking and enjoying!
---